80Special bietet ihre konzertante Show in drei Varianten an. Die Länge, die Songauswahl sowie die Anzahl der Sets kann somit den Bedürfnissen der jeweiligen Veranstaltung angepasst werden. Preise erfahren Sie auf Anfrage.
1. Variante:  1 Set á 90 min. Power-Show
2. Variante:  2 Sets á 60 min.
3. Variante:  3 Sets á 45 min.
Hier ein Auszug aus unserem Repertoire: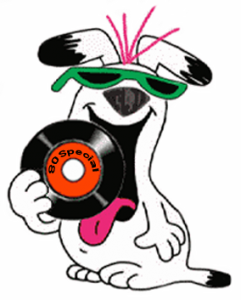 love is a battlefield (Pat Benatar) take on me (A-ha) maniac (Michael Sembello) kids in america (Kim Wilde) wild boys (Duran Duran) manic monday (Bangles) rebel yell (Billy Idol) sweet dreams (Eurithmics) come back and stay (Paul Young) she works hard for the money (Donna Summer) hymn (Ultravox) the promise you made (Cock Robin) don't you want me baby (Human League) jump (Van Halen) time after time (Cindy Lauper) don't you forget about me (Simple Minds) self control (Laura Branigan) shout (Tears for Fears) 99 luftballons (Nena) relax (Franky goes to Hollywood) do you really want to hurt me (Culture Club) the time of my life (J. Warnes & B. Medley) walking on sunshine (Katrina and the Waves) ghostbusters (Ray Parker Jr.) because the night (Patty Smith) when the rain begins to fall (J.Jackson & P.Zadora) footloose (Kenny Loggins) i love rock'n roll (Joan Jett and the Blackhearts)
Senden Sie uns Ihre unverbindliche Anfrage und Sie erhalten umgehend ein individuelles Angebot für Ihre Feier.